Details

Category: IT Services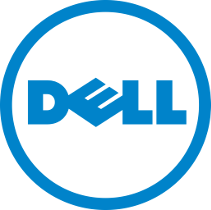 Quality Technology Solutions from Capstone Works
The technology experts of Capstone Works know good technology when we see it. We specialize in spreading efficiency throughout our clients' businesses.
Dell is one of the world leaders in hardware and software manufacturing, and we have the honor of being an official Dell dealer. Our IT ingenuity combined with Dell's quality technology delivers proven technology solutions to our clients time and again.
As a business technology provider, we understand that we need to provide only the best solutions and products for our clients, which will in turn offer the best chance of success. With over two decades of experience delivering quality technology to its users, the employees at Dell are, without a doubt, technology experts in their own right. Dell manufactures a diverse array of products geared toward boosting your business's productivity, and Capstone Works is the top official Dell dealer in the Central Texas community. With our top-tier consultants and Dell's powerful technology solutions, your business is sure to impress its clients and outpace your Central Texas competitors.